Al Gore Drives the Rover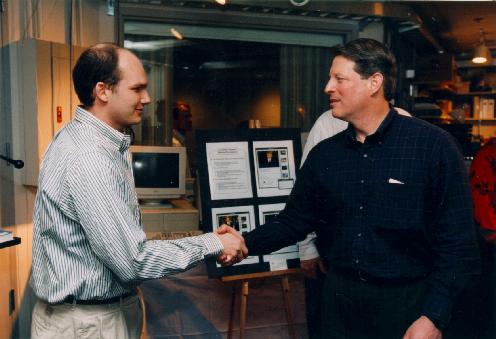 Me and Al.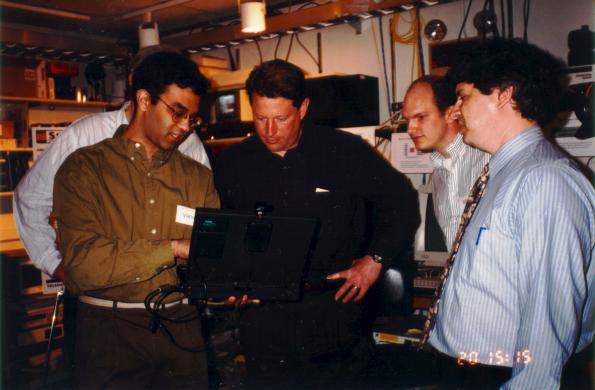 Vanu showing Al Gore the untethered laptop interface to the rover.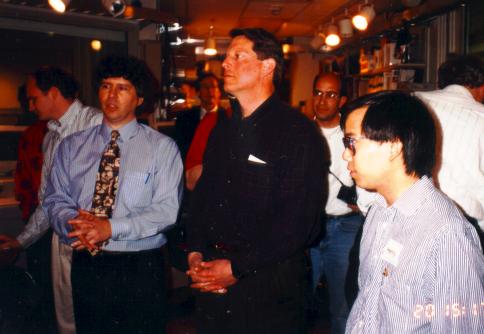 David Tennenhouse describing our research.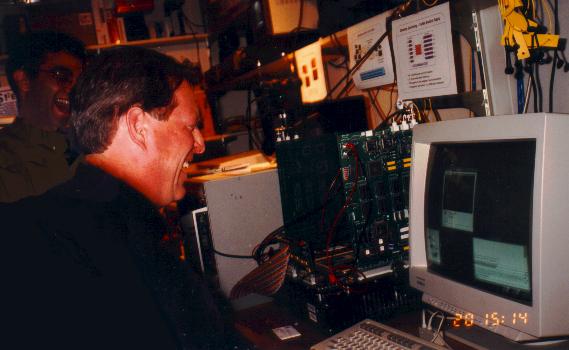 Al Gore driving like a madman. (note about image).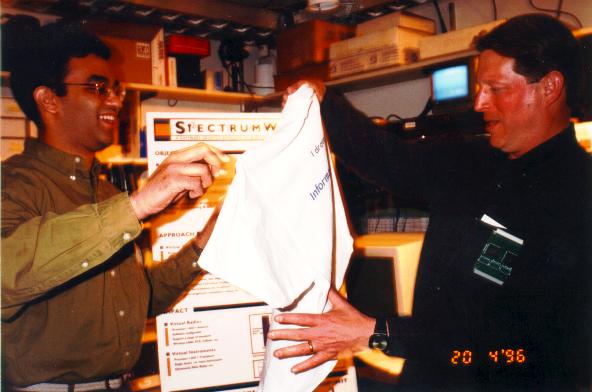 Vanu presenting Al with a T-shirt saying "I drove the first car on the Information Superhighway."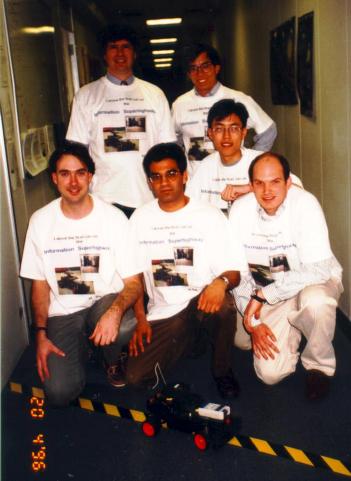 The Rover team.
Click here for more pictures.